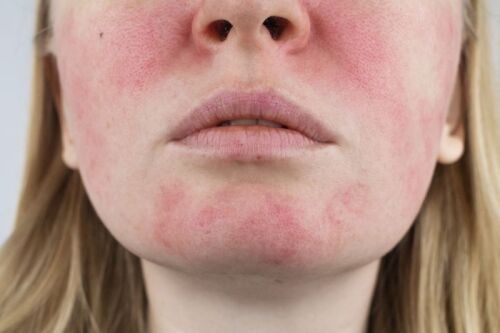 Everything you need to know about Rosacea – The Chronic Skin condition that affects 1 in 10 people in the UK
Rosacea is a chronic but treatable skin condition that primarily affects the central face, and is often characterised by flare-ups and remissions. Although rosacea may develop in many ways and at any age, patient surveys indicate that it typically begins any time after age 30 as flushing or redness on the cheeks, nose, chin or forehead that may come and go. Studies have shown that over time the redness tends to become ruddier and more persistent, and visible blood vessels may appear. Left untreated, inflammatory bumps and pimples often develop, and in severe cases — particularly in men — the nose may grow swollen and bumpy from excess tissue. In as many as 50 percent of patients the eyes are also affected, feeling irritated and appearing watery or bloodshot.
In surveys by the National Rosacea Society (NRS), nearly 90 percent of rosacea patients said this condition had lowered their self-confidence and self-esteem, and 41 percent reported it had caused them to avoid public contact or cancel social engagements.
What Causes Rosacea?
Although the cause of rosacea remains unknown, researchers have now identified major elements of the disease process that may lead to significant advances in its treatment. Recent studies have shown that the facial redness is likely to be the start of an inflammatory continuum initiated by a combination of neurovascular dysregulation and the innate immune system. The role of the innate immune system in rosacea has been the focus of groundbreaking studies funded by the NRS, including the discovery of irregularities of key microbiological components known as cathelicidins.
Beyond neurovascular and immune system factors, the presence of a microscopic mite called Demodex folliculorum has been considered as a potential contributor to rosacea. This mite is a normal inhabitant of human skin, but has been found to be substantially more abundant in the facial skin of rosacea patients.
What can you do at home to treat Rosacea?
New research show the gut and gut bacteria play a huge role in inflammation and the immune system. We know the more diverse the level of bacteria within your gut, the stronger your immune system is and the less predisposed you will be to suffering with Rosacea.
Eating a wide variety of plant-based products, including a good level of prebiotics will help. Prebiotics feed your gut bacteria and are found in foods such as garlic, onion, leeks, mushrooms and wheat.
Probiotics could also be game changing in the treatment of Rosacea, along with an anti-inflammatory diet rich in omega 3's (oily fish, nuts/seeds, rapeseed/olive oil).
You can also limit or avoid Potential trigger foods such as:
• Wine
• Cinnamon
• Tomatoes
• Spicy foods
• Hot beverages
Home Skincare
Less is definitely more for clients with Rosacea.
At Opal Rooms Beauty Spa (Liverpool). We recommend a very striped back home care routine consisting of only:
1. A Gentle Morning and Evening Cleaning Routine.
We recommend using Environs Hydra-Intense Cleaning Lotion, a non irritating, hydrating cleanser that encourages a healthy skin barrier and healthy skin microflora.
2. Environ Derma Lac Lotion mixed with Environ A C E Body Oil as your combined toner and moisturiser.
This will provide with skin with essential skin Vitamins, plus AHA's that will regulate skin mite presence and will feed, hydrate and calm inflamed skin.
3. Environ RAD Shield SPF 15, to be used daily as your SPF.
This is a chemical free, mineral suncream designed for super, sensitive skins. Its also full of vitamins and antioxidant to both feed and protect the skin. Using daily SPF and staying out of direct sunlight is ultra important with Rosacea skins as UVA and UVB Rays are one of the main triggers for flareups.
4. Jane Iredale Natural Mineral Make up.
Covering redness with a mineral makeup that contains no nasty chemicals and leaves skin looking flawless and nourished is so important and Jane Iredale is our Make Up of choice for suffers of Rosacea.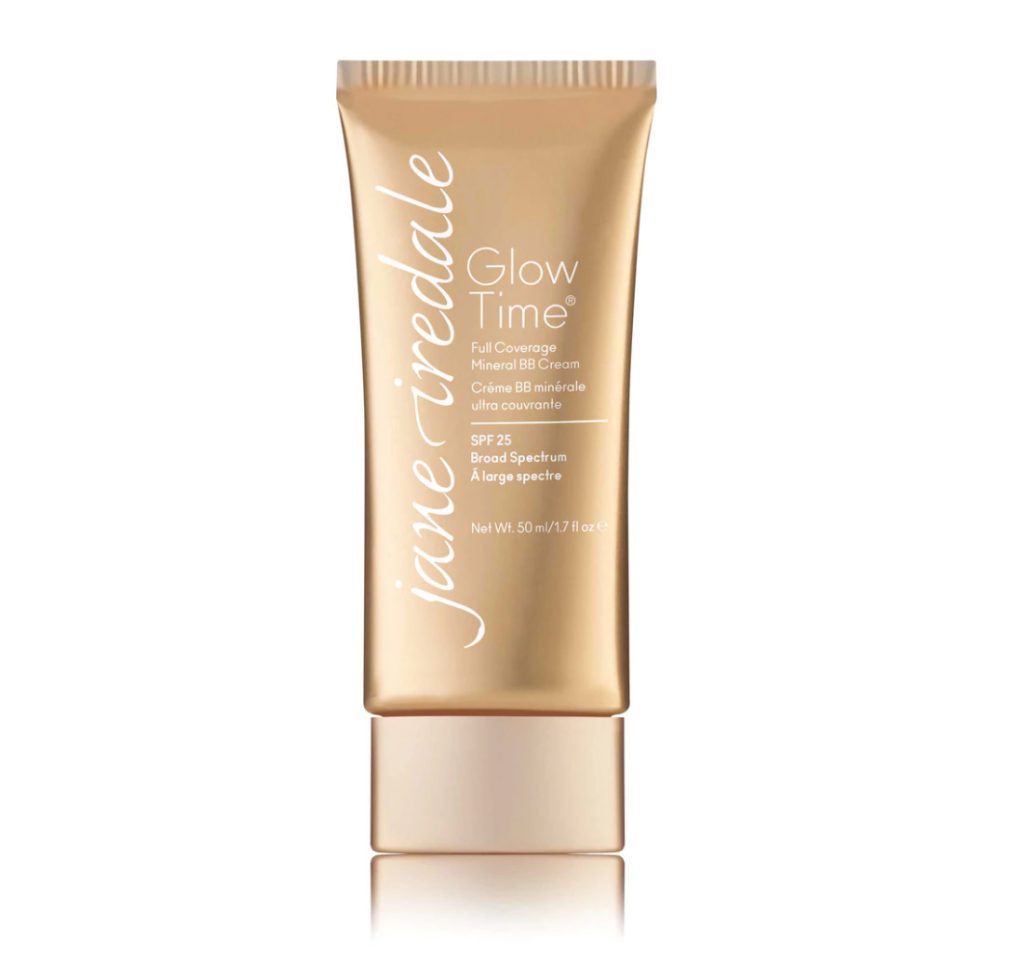 In salon Treatments
A course of Mild Environ Cool Peel Treatments is recommended to treat Rosacea and in particular photo damaged, skin mite infestation (Demodex folliculorum) related Rosacea. Followed by monthly maintenance facials.
We also recommend Skin Omegas, Skin Vitality and Skin Accumax supplements to treat the skin from within, reduce inflammation, and ensure healthy levels of vitamins such as Vitamin B12, Zinc, Vitamin A, Selennium, Omega 3 and 6 which have all reported to to be key in the treatment of Rosacea.
For more information about how we can help please contact one of our Skin Specialists direct at Opal Rooms Beauty Spa, Liverpool on 0151 733 3363 to book a Free Skin Consultation.