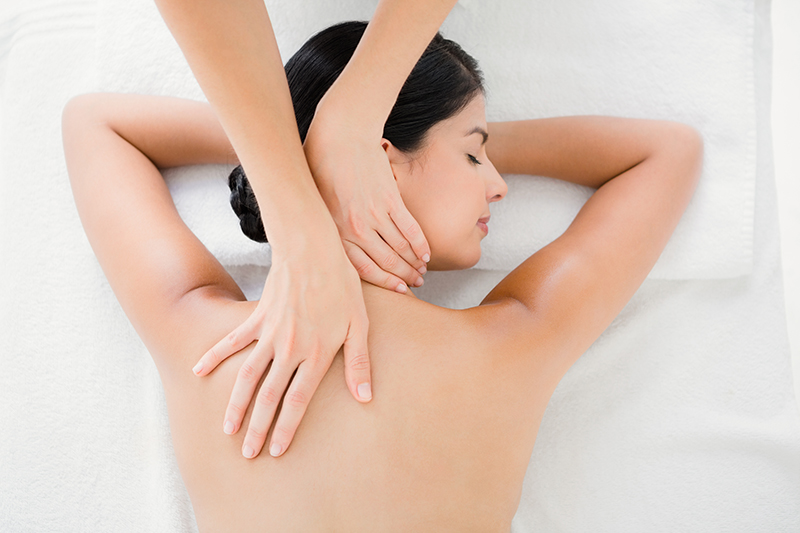 Muscle Knots: What are they? What causes them?
and how do you get rid of them?
Are you struggling with muscle knots, aches and pains, stiffness in the back, neck and shoulders, headaches and maybe even nerve pain…..then read on!!
Main Causes of Muscle Knots
– Poor Posture
– Muscle overuse and injury
– Dehydration
– Poor diet
– Stress
What are they?
Little fibrous deposits caused by over use of a muscle group usually in a static position for a long time and usually in an unnatural position, ie sitting at a desk, standing up all day, hairdressers using a hairdryer all day, using a lap top for long periods etc.
What's going on inside the muscle?
Lack of blood supply to the muscle causes lactic acid to build up, over time this can solidify with calcium deposits and is often the reason we hear a crunching sound when trying to realise the knots.
How to get rid of them
Prevention is better than cure – Hydration, Supplements healthy diet, exercise, regular massage, good posture, stretching regularly, avoiding staying in the same position for an hour or more.
Treatment – Regular massage (Ideally a deep tissue massage) – followed by rest, hydration, another massage within 7 days, followed by a course of at least 6 massages to gradually break down knots and give the body time to expel toxins.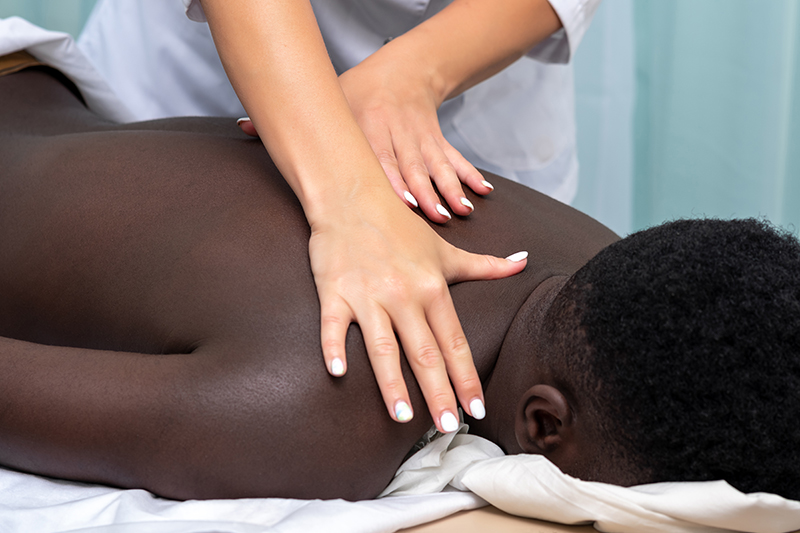 Types of massage available at Opal Rooms Beauty Spa Liverpool and amazing for the prevention and treatment of muscle stiffness and stress knots are:
• Hot Stone Massage
• Aromatherapy Massage
• Bamboo Massage
• Swedish Massage
• Indian Head Massage
• Deep Tissue Massage
• Lymphatic Drainage Massage (Included in our Decléor Aromatherapy Massage)
Other amazing benefits of massage:
Massage is also good for the immune system, regular massage can help you fight off infections more quickly and reduce symptoms.
Mental health and wellness as happy hormones are released during a massage so its clinically proven to improve your mood.
Stress and anxiety are reduced, as levels of the stress hormone Cortisol are reduced and replaced with serotonin, dopamine and oxytocin. Theses hormones are released by the glands and play an important part in promoting feelings of happiness, love, positivity, pleasure, memory, empathy and pain relief.
Brain Function and alertness is improved as oxygen rich blood floods the brain with nutrients and toxins are expelled more rapidly.
Digestion; Massage is great for improving digestion issues such as constipation, bloating and wind.
If you know someone who needs a stress releasing massage why not give them the gift of time out this Christmas with a gift voucher.
Our Top 2 Muscle Relaxing Products:
Decléor Invigorating Leg Gel
This can be used on the back, neck and shoulders too! Contains botanical ingredients to instantly cool, sooth and destress aching muscles.
Decléor CICA Botanic Balm
This 100% Natural balm contains soothing and repairing oils including Eucalyptus, Rosemary, Neroli and Geranium. The balm is perfect to rub onto aching muscles to sooth, reduce aches and pains and reduce inflammation naturally.
Muscles that aren't getting enough nutrients are more prone to knotting up and staying constricted. Be sure to get your B Vitamins, potassium, magnesium and calcium. Vitamin D deficiency can also cause muscle aches, weakness and spasms.
Omega-3s have been shown to reduce muscle soreness and swelling, as well increase range of motion after damaging exercise.
If you fancy a special couples massage or a spa package why no ask for our double massage room and add in a facial, spa pedicure and even afternoon tea too?
Or if you want something more bespoke let us create your perfect package, call us to find out more 0151 733 3363.

Amazing Massage therapists at Opal Rooms Beauty Spa Liverpool
Victoria Cheung - Director and Senior Massage Therapist
Roni Mckenna - Senior Massage Therapist
Louse Bolton - Massage Therapist