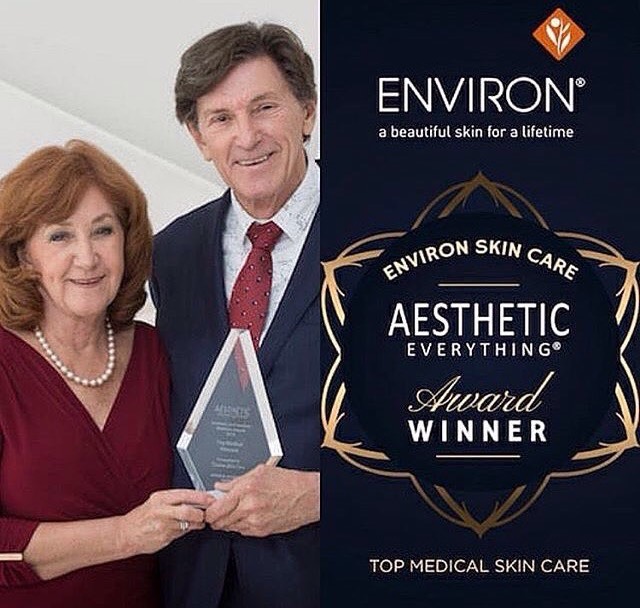 Opal Rooms is proud to offer the best products on the market for skin care, and we have been vindicated! It's welcome news to us that Environ Skincare has been recognised in its field gathering the top award for "Top Medical Skin Care" at the prestigious Aesthetic Everything Aesthetic and Cosmetic Medicine Awards.
On receiving the award, Environ's Carol and Rob Trow stated: "Environ is honoured to have won the award of 'Top Medical Skin Care'. We, along with the founders, Dr. Des Fernandes, Val Carstens, our R&D department, and our extraordinary USA team, are proud of the recognition as the most efficacious products for the appearance of more youthful, healthy-looking and beautiful skin."
Our clients can know they not only look their most beautiful selves upon leaving the treatment rooms, but that our chosen products are doing their skin good.
To read the full article please click here.